Common Signs that You Need to Repair or Replace the Roofing on Your Amherst Home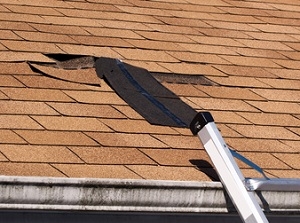 As an Amherst homeowner, you have an obligation to keep your property in the best condition possible at all times. As such, you must make certain that your roofing system is well maintained. At some point in time, this means that you must eventually repair or replace your roofing in Amherst. Without the requisite knowledge and experience, knowing when to replace a roof can be extremely difficult.
At A & S Building and Remodeling, our remodeling contractors and builders are here to help. We can inspect your roof in order to tell you whether you would benefit more from conducting repairs or replacing your roof altogether. In either event, our objective will be to provide you with the services that add long-term value and protection to your residence.
In order to help you understand when you need to replace your roofing system, our Amherst roofing professionals have developed the following concise guide. If you notice any of the below listed problems, contact our team today. We will work our hardest to provide you with the highest quality roofing services possible.
Start with the Age of Your Roofing in Amherst
When deciding whether to repair roofing damage or to replace your roof entirely, the first thing that you should consider is the age of your roofing system. Generally speaking, an asphalt shingle roof can be expected to last 20 to 25 years. As such, if your roof is near this range, it may be more cost effective to simply replace it. However, if your roof is under a decade old, repairs are probably the best option.
Check for Shingle Granules in Your Gutters
On a daily basis, the surface of your roof is being eroded by water, temperature changes, and the elements. As your roof gets more worn, the granules on the shingles become displaced and wind up washing into your gutters. If there is a substantial buildup of granules in your gutters, it may be time to consider replacing the entire system.
Spot Curling and Buckling Shingles
Another common sign that your roof is nearing the end of is its service life if curling and buckling shingles. When the shingles are curling at their edges, the will not provide your property with the protection that it deserves. Buckling shingles indicate that a substantial leak and water damage has already occurred.
Look for Other Signs of Leaks
The primary purpose of your roofing system is to keep water out of the interior of your property. If there are leaks in your roof, you need to act quickly to repair them, otherwise the damage can exacerbate quickly. Chimney flashing and other permeations in the surface of your roof are highly prone to leaks. If spotted early, these problems can be repaired. If, however, you notice that sunlight is coming into your attic through your roof, it may be time to replace the system.
Do you need a professional to repair or replace your roofing in Amherst, MA? Call 413-230-9160 or complete our online request form.