Quality Roofing Installations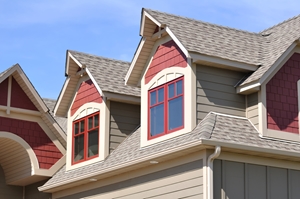 The roof of your home or business is vitally important. It provides your family with comfort and security, while protecting your property from adverse weather conditions. Your roof also defines the overall appeal of the exterior of your home or business. At A & S Building and Remodeling, Inc., our highly skilled North Hatfield roofing contractors are here to help you with all of your needs and goals.
If you need to install, repair, or replace a roof in Hartfield and the surrounding areas, call A & S Building and Remodeling, Inc., today. Our courteous and polite staff would be happy to take your call and to assist you in any way that we can. We can schedule your appointment with one of our remodeling contractors to discuss your roofing needs today.
New Roof Installations
At some point in time, every roofing system needs to be replaced. Whenever you conduct major work on your roof, you need to hire a professionally licensed roofing installation contractor for help. Our highly skilled exterior remodeling and roofing contractors would be honored to assist you with the entirety of the effort.
Our professionals install roofing systems made from all conventional materials including asphalt shingles, cedar shakes, metal, tile, and more. As such, we can help you achieve any aesthetic or functional goals that you have in mind. The one constant in everything that we do is our goal to add long-term value to your property. You and your family will be pleased with your new roofing system for decades to come.
Determine if You Need a Roof Replacement with an Inspection
Throughout the entirety of your roofing system's service life, our North Hatfield roofing professionals will be available to provide for your routine maintenance needs. Because your roof is constantly exposed to the elements, it is in a constant state of degradation. In order to monitor the routine leaks and damage that occurs, you need to hire a professional to conduct regular inspections.
Through our exceptional roof inspection services, our team can identify and repair any apparent and unapparent problems that we find. In this way, we can mitigate extensive and costly damage from occurring and can ensure that your roof lasts for as long as possible.
Roof Repairs
In the event that your roofing system suffers substantial damage, our roof repair experts are here to assist you. We have the knowledge, skill, and ability to repair the most extensive damage on any type of roofing system. Our objective is to restore your roof in the best way possible so that it once again provides your home or business with the highest level of protection.
If you would like an estimate for roofing installation or replacement, please call 413-230-9160 or complete our online request form.
Recent Articles
How to Plan a Successful Kitchen Remodeling Project for Your Hatfield Home - Whenever you decide to conduct a major home improvement project, the hardest and most important part of the effort is the planning stage. Far too often, people fail to conduct effective planning which can lead to frustration and delays throughout the actual remodeling steps. One of the best ways to develop your kitchen remodeling plan is to work hand-in-hand with … Read More
Major Changes to Consider When Investing in Bathroom Remodeling in Northampton - The bathroom is a highly functional living space. You and your family rely on the area each and every day to get ready in the morning. At the same time, your bathroom is a place where you can relax in comfort on the weekend. As such, when you customize this space during a bathroom remodeling project, you can vastly improve how you and your family use and enjoy your home … Read More