Amherst Remodeling Contractors Dedicated to Customer Service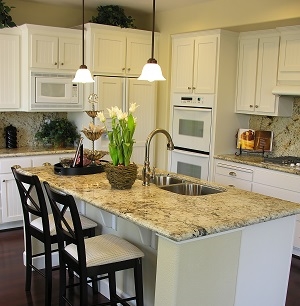 At A & S Building and Remodeling, Inc., our Amherst remodeling contractors are dedicated to providing our customers with the highest level of customer service possible. We proudly serve both local residents and businesses. Our experts are here to help you achieve all of your property improvement goals in the best possible manner.
Our team specializes in both interior and exterior remodeling efforts. From small bathroom renovations to complete roof replacements, we handle it all. The one constant in everything that we do is our goal to achieve complete and total customer satisfaction.
Call A & S Building and Remodeling, Inc., today if you want to hire an Amherst remodeling contractor who will bring this dedication to excellence to task during your next project. Our staff would be happy to take your call, answer any questions that you may have, and schedule your appointment today.
Amherst Kitchen Remodeling Contractors
At A & S Building and Remodeling, Inc., our remodeling contractors especially enjoy assisting local families with kitchen projects. The kitchen is the centerpiece of the home. Making changes that improve the ways in which you can use the living space while beautifying the area is fantastically rewarding.
Our professionals will guide you through the entire effort. We can provide you with expert advice about all the materials you choose. Throughout the entire effort, we will constantly stay attuned to your inputs. In this way, the vision that you have in mind for your kitchen will become a reality.
Amherst Bathroom Remodeling Contractors
Every master bathroom should be designed to enhance the comfort that user enjoys in the area. Shared bathrooms should be designed in a way to accommodate everyone. All bathrooms should look exactly how the owner wants them to. Our Amherst bathroom remodeling contractors can help you achieve all of these goals.
Here are just a few of the bathroom remodeling services that we proudly provide:
Bathroom flooring
Bathroom cabinets
Bathroom vanities
Bathroom countertops
Bathroom fixtures
And More
Exterior Remodeling Services in Amherst
In addition to the exceptional interior remodeling services that we provide, our team is extremely adept at all types of exterior remodeling projects. We proudly install roofs, doors, windows, and siding. Our team can construct sheds and home additions for you. Bottom line, if you need to hire a professional to work on the exterior of your home or business, A & S Building and Remodeling, Inc., is the right one for the job.
If you are looking for a professional Amherst remodeling contractor for kitchen or bathroom remodeling services, please call A & S Building and Remodeling, Inc. at 413-230-9160 or complete our online request form.