Siding Installation & Replacement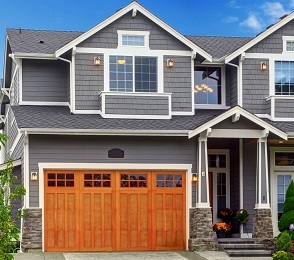 The siding of your home or business is important for two primary reasons. First, it defines the look of your property's exterior. Second, your siding provides your residence or commercial property with its first line of defense against the elements. As such, you have an obligation to keep your siding in the best condition possible at all times. At A & S Building and Remodeling, Inc., our highly skilled contractors specialize in siding installation and replacement using all types of conventional exterior siding materials for our customers.
Call A & S Building and Remodeling, Inc., today if you need to hire a professionally licensed remodeling contractors to install or repair siding on your home or business. Our courteous and polite staff would be happy to take your call and to assist you in any way that we can. We would be excited to schedule your appointment with one of our exterior siding installers today.
Vinyl Siding Installations
One of the most popular siding materials on the market is vinyl. The primary benefits of vinyl siding is the fact that it is extremely long-lasting and low maintenance. When you hire our North Hatfield siding installation professionals to install vinyl siding on your property, you are making an investment that will pay dividends for decades to come.
Vinyl siding comes in a wide array of beautiful colors and designs. Because these materials are weatherproof, insect proof, and fade-resistant, they will stand up to the most extreme weather conditions. Our professionals will always be available to provide for your routine maintenance and repair needs. Your are guaranteed to be completely satisfied with the results of our efforts.
Wood Siding Installations
When you need to install or repair wood siding on your home or business, it is vitally important to hire a professionally licensed building and remodeling contractor. At A & S Building and Remodeling, Inc., our team specializes in caring for wood siding throughout its entire service life, from installation to replacement. We will treat our services as if we are performing them on our own homes, guaranteeing that you receive the best possible results.
Fiber Cement Siding
Fiber cement siding materials are gaining in popularity for many reasons. The design and color possibilities are unsurpassed. These amazing materials stand up to the harshest weather conditions, so they provide a high level of protection for decades.
At A & S Building and Remodeling, Inc., our exterior remodeling contractors can guide you through the entire siding selection and installation process. We install fiber cement siding made by the top manufacture, James Hardie. You are going to absolutely love the new look of your home after our efforts.
If you would like an estimate for siding installation or replacement, please call 413-230-9160 or complete our online request form.
Recent Articles
How to Plan a Successful Kitchen Remodeling Project for Your Hatfield Home - Whenever you decide to conduct a major home improvement project, the hardest and most important part of the effort is the planning stage. Far too often, people fail to conduct effective planning which can lead to frustration and delays throughout the actual remodeling steps. One of the best ways to develop your kitchen remodeling plan is to work hand-in-hand with … Read More
Major Changes to Consider When Investing in Bathroom Remodeling in Northampton - The bathroom is a highly functional living space. You and your family rely on the area each and every day to get ready in the morning. At the same time, your bathroom is a place where you can relax in comfort on the weekend. As such, when you customize this space during a bathroom remodeling project, you can vastly improve how you and your family use and enjoy your home … Read More