Amazingly Rewarding Bathroom Remodeling Services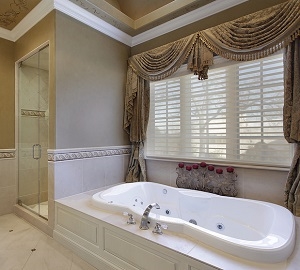 Each and every day, you and your family relies on your bathrooms to get ready in the morning. Through a bathroom remodeling project, you can customize these living spaces to your unique needs, making every task that you conduct in the area easier and more enjoyable. At A & S Building and Remodeling, Inc., our North Hatfield bathroom remodeling contractors are here to help you transform these areas for the better.
Our team is dedicated to providing all of our customers with the highest quality service possible. When it comes to your bathroom remodeling project, this means that we will help you achieve all of your aesthetic and functional goals. We will work our hardest to achieve your complete and total satisfaction.
If you are planning a bathroom remodeling project in Hartfield or the surrounding area, call A & S Building and Remodeling, Inc., today. We would be happy to discuss your prospective project with you and to answer any questions that you may have about our skills and services. Our staff can schedule your consultation with one of our talented remodeling contractors today.
Bathroom Vanities
The centerpiece of your bathroom is the vanity. In order for you and your family to enjoy the area to the utmost, it must be customized to the ways in which you use the area and it must be as stunningly beautiful as possible.
Our highly skilled and local North Hatfield bathroom remodeling contractors can completely revamp your bathroom vanity. We can install new cabinets, countertops, sinks, mirrors, backsplashes, and lighting for you. All the while, our team will customize every aspect of your vanity to you and your family. The results will look spectacular and will accommodate all of your needs.
Bathroom Fixtures
When you use your bathroom, the experience must be as comfortable and relaxing as possible. By installing new fixtures in the area, you can vastly improve every moment that you spend in your bathroom. Our bathroom remodeling contractors can install new faucets, tubs, showers, and toilets for you. Together, we can turn your bathroom into a comfortable oasis that you enjoy using on a daily basis.
Bathroom Tile Flooring
If you want to make a truly unique change to your bathroom, you should consider installing a tile floor. When it comes to bathroom tiles, the design possibilities are endless. These materials come in countless finishes, colors, shapes, and styles.
Our bathroom remodeling contractors can help you select the tile flooring that will look best in your living spaces. We can develop a pattern that is one of a kind. These hard-wearing and low maintenance flooring materials will dramatically improve your bathroom for the long term. You and your family will absolutely love the results.
If you would like an estimate for bathroom remodeling, please call 413-230-9160 or complete our online request form.
Recent Articles
How to Plan a Successful Kitchen Remodeling Project for Your Hatfield Home - Whenever you decide to conduct a major home improvement project, the hardest and most important part of the effort is the planning stage. Far too often, people fail to conduct effective planning which can lead to frustration and delays throughout the actual remodeling steps. One of the best ways to develop your kitchen remodeling plan is to work hand-in-hand with … Read More
Major Changes to Consider When Investing in Bathroom Remodeling in Northampton - The bathroom is a highly functional living space. You and your family rely on the area each and every day to get ready in the morning. At the same time, your bathroom is a place where you can relax in comfort on the weekend. As such, when you customize this space during a bathroom remodeling project, you can vastly improve how you and your family use and enjoy your home … Read More