Sunderland Remodeling Contractors & Construction Experts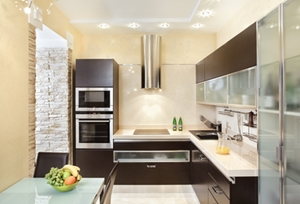 At A & S Building and Remodeling, Inc., our Sunderland remodeling contractors are here to help you achieve all of your home improvement goals. We specialize in both interior and exterior remodeling and construction services, and you can believe us when we say we do it all. from framing and building custom homes to bathroom and kitchen remodeling, siding installation, windows and doors, our team takes an immense amount of pride from everything that we do. This is evident in the high quality results we consistently achieve for our clients.
Call us today if you are looking for a professionally licensed construction and remodeling contractor in Sunderland. Our staff would be happy to take your call, answer any of your questions, and schedule your consultation today.
Exterior Remodeling Experts in Sunderland
At A & S Building and Remodeling, Inc., our remodeling contractors specialize in all types of exterior remodeling efforts. We are extremely adept at installing siding, windows, doors, and new roofing in Sunderland. As such, we are ready to assist you in any effort that you have in mind.
In every exterior remodeling project we undertake, our main goal is to add long lasting value to the properties of our customers. We want your new siding, windows, and doors to beautify and protect your home. Your new roof will look stunning, and with our help, will always be kept in the best condition possible.
Kitchen Remodeling Services in Sunderland
Your kitchen is the centerpiece of your home. Because it is such a highly functional living space, it should be designed in a fashion that accommodates the unique ways in which you use it. Because you, your family, and your guests spend so much time in the area, your kitchen should look exactly how you want it.
During your Sunderland kitchen remodeling project, our professionals can help you achieve all of your functional and aesthetic goals. We can ensure that your dream kitchen becomes a reality. Here are just a few of the amazing kitchen remodeling services that we provide:
Kitchen layout design
Kitchen flooring
Kitchen countertops
Kitchen cabinets
Backsplashes
Appliances
Fixtures
And More
Bathroom Remodeling Services in Sunderland
You and your family rely on your bathrooms each and every day. If they are not designed in a way to facilitate the ways in which you use them, you cannot enjoy your property to the utmost. At A & S Building and Remodeling, Inc., our Sunderland bathroom remodeling contractors can help you vastly improve these living spaces.
From simple efforts like installing new spa-like fixtures to complete bathroom redesigns, our professionals handle it all. The one constant in everything that we do is our goal to achieve your complete and total satisfaction.
If you are looking for a professional Sunderland remodeling contractor for kitchen or bathroom remodeling services, please call A & S Building and Remodeling, Inc. at 413-230-9160 or complete our online request form.