Highly Skilled Remodeling Contractors in Whately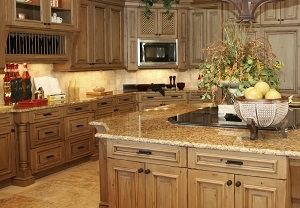 In 2011, A & S Building and Remodeling, Inc., was established to provide local residents and businesses with the highest quality property improvement services. Our Whately remodeling contractors are dedicated completely and totally to your satisfaction. We would be honored to assist you with your next interior or exterior remodeling project.
Call A & S Building and Remodeling, Inc., today if you need to hire a professionally licensed remodeling contractor in Whately, MA. Our courteous and polite staff would be happy to take your call and to answer any questions that you may have. We can schedule your appointment today.
Kitchen Remodeling Services in Whately
In order to have a successful kitchen remodeling project, you need to make both functional and aesthetic changes to the living space. After the effort, the renovations must make your cooking and cleaning tasks easier and more enjoyable. Also, the room should be a stunning centerpiece to your property.
Our Whately kitchen remodeling professionals can help you make the most impactful changes to your property. We understand that you have a vision of what you want your kitchen to look like. With our help, your dream kitchen will become a reality.
Bathroom Remodeling Experts in Whately
Another highly functional space within your home is the bathroom. By customizing your bathrooms to the ways in which you and your family use the area, you can vastly improve your enjoyment of your home. At A & S Building and Remodeling, Inc., our Whately contractors are here to help you make the most of the effort.
We can completely redesign the layout of your bathroom, design and install a new vanity for you, and put in place spa-like fixtures and appliances in the area. With our assistance, you can make your bathrooms stunningly beautiful and enjoyable to use. You and your family are guaranteed to be completely satisfied with the results for years to come.
Replacement Doors and Windows in Whately
The windows and doors of your property largely affect how you view your home and the ways in which it performs for you. Replacing old and unsightly window systems beautifies your property from both the interior and exterior. Installing an amazing looking new door on your home is a great way to improve first impressions of your residence. Both doors and windows can be used to enhance the energy efficiency of your property. When you hire our team, we can help you achieve all of your unique goals.
If you are looking for a professional Whately remodeling contractor for kitchen or bathroom remodeling services, please call A & S Building and Remodeling, Inc. at 413-230-9160 or complete our online request form.