Custom Homes Built By Experienced General Contractors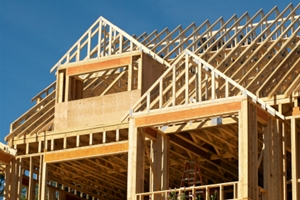 If you are planning on building your dream home, you need to hire a professionally licensed home builder for help. At A & S Building and Remodeling, Inc., our highly skilled professionals would be honored to assist you with the effort. We have the knowledge, skill, and ability necessary to achieve all of your unique goals. Our builders guide our clients through the entire design and build phases of custom homes in North Hatfield and the surrounding areas, ensure top quality results and expert craftsmanship every step of the way.
In everything that we do, our team will focus on achieving your complete and total satisfaction. Our objective is to provide you with the most customized construction and home remodeling services possible. With our help, you can make your dream home a reality. You and your family will absolutely love the results for decades to come.
Call A & S Building and Remodeling, Inc., today if your are planning a custom home construction project in Hatfield or the surrounding areas. Our courteous and polite staff would be happy to discuss your prospective effort with you and to inform you as to how we can satisfy all of your needs and achieve all of your goals. We can schedule your appointment with one of our expert builders and remodeling contractors today to discuss plans for constructing your dream home.
Expert Advice Planning Your Custom Home Construction
Perhaps the most important phase of a custom home construction project is the time spent designing the property. You need to have a concrete plan in order to ensure that you will achieve the best possible results on your budget. Our general contractors are here to help you with this entire effort. We have years of experience building custom homes in North Hatfield and the surrounding areas of Western Massachusetts.
During our consultation, we can work hand-in-hand with you and your architect in order to ensure that all of your ambitions are attainable and realized. In this way, before any work is conducted, you will know exactly what to expect from your prospective custom home. Having us assist you with the design ensures that the construction process is completely seamless and that no unexpected surprises occur during the effort.
Exceptionally High Quality Custom Home Construction Services
When our professionals work on a new home construction project, we make certain that everything we do is of the absolute highest quality. Our team will help you select the finest building materials for every portion of your home. We will then install and erect them in the most precise fashion.
In the end, you will have the beautiful and functional home that you always dreamed of. Better yet, you can rest assured that every feature of your property will stand the test of time. You and your family will absolute love the new home that we construct for you well into the future.
If you would like to learn more about our custom home building services, please call 413-230-9160 or complete our online request form.
Recent Articles
How to Plan a Successful Kitchen Remodeling Project for Your Hatfield Home - Whenever you decide to conduct a major home improvement project, the hardest and most important part of the effort is the planning stage. Far too often, people fail to conduct effective planning which can lead to frustration and delays throughout the actual remodeling steps. One of the best ways to develop your kitchen remodeling plan is to work hand-in-hand with … Read More
Major Changes to Consider When Investing in Bathroom Remodeling in Northampton - The bathroom is a highly functional living space. You and your family rely on the area each and every day to get ready in the morning. At the same time, your bathroom is a place where you can relax in comfort on the weekend. As such, when you customize this space during a bathroom remodeling project, you can vastly improve how you and your family use and enjoy your home … Read More