Kitchen & Bathroom Remodeling Contractors in Hatfield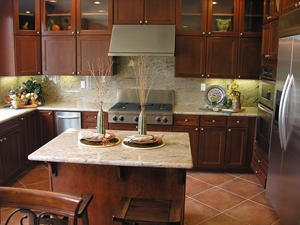 At A & S Building and Remodeling, Inc., our Hatfield remodeling contractors are here to help you with all your property improvement projects. We proudly serve both commercial and residential property owners. We are adept at both interior and exterior projects. The one constant in everything that we do is our goal to achieve complete and total customer satisfaction.
Our professionals are honored by the fact that you are considering trusting us with your home or business. When you hire our remodeling contractors in Hatfield, you can rest assured knowing that you made the best choice for the job. We will treat are services as if we are performing them on our own properties. In this way, we can achieve the best possible results.
Call A & S Building and Remodeling, Inc., today if you are planning a remodeling project in Hatfield, MA. Our polite staff would be happy to discuss the prospective effort with you. Our knowledgeable experts can answer any questions that you may have. We can schedule your consultation today.
Kitchen Remodeling Services in Hatfield
A kitchen remodeling project is one of the most rewarding home improvement efforts that you can make. This room is so important to how you and your family use your residence. When you make changes that make your cooking and cleaning tasks easier while beautifying the living space, you exponentially enhance every moment that you spend in the area.
Our Hatfield kitchen remodeling contractors can assist you in all of the following ways. Throughout the entire effort, we will constantly stay attuned to your inputs to guarantee that you make the most impactful changes.
Kitchen layout design
Kitchen countertops
Kitchen appliances
Kitchen flooring
Kitchen cabinets
Backsplashes
Kitchen Fixtures
And More
Bathroom Remodeling Services in Hatfield
Another extremely functional room in your home is your bathroom. Customizing your bathrooms to your family and their unique needs vastly improves every day that you spend in your home. Our highly skilled Hatfield remodeling contractors specialize in bathroom remodeling efforts. We can turn the living space into a comfortable oasis that you enjoy using on daily basis.
Exterior Remodeling Experts in Hatfield
At A & S Building and Remodeling, Inc., our Hatfield contractors can handle the most extensive exterior remodeling projects. We proudly install beautiful windows, siding, roofing, and more. If you want to make a dramatic change to your home or business, call our team for help. We would be excited to help beautify your property from every vantage point.
If you are looking for a professional Hatfield remodeling contractor for kitchen or bathroom remodeling services, please call A & S Building and Remodeling, Inc. at 413-230-9160 or complete our online request form.