Home Extensions & Room Additions Constructed by Experienced Builders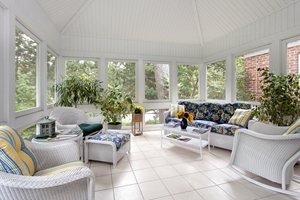 At A & S Building and Remodeling, Inc., our general construction and remodeling contractors specialize in building home and room additions in North Hatfield and the surrounding areas. We are proud to help all of our customers adapt their properties to their unique needs. During these efforts, our team works its hardest to create stunningly beautiful and highly functional living spaces for our clients. Your complete and total satisfaction is our first priority.
Our professionals can help you expand your current living spaces or add brand new rooms onto your property. We will work hand-in-hand with you throughout the entire effort in order to customize the results completely to you. You and your family will enjoy your new living spaces for decades to come.
Call A & S Building and Remodeling, Inc., today if you need to hire a professionally licensed construction and remodeling contractor who specializes in building room additions in North Hatfield and the surrounding areas according. We'll ensure your home addition is built properly and to code. Our courteous and polite staff would be happy to discuss your prospective project with you. We can schedule your consultation today.
Expert Assistance Designing Your Home Addition
Before you start your home addition construction project, it is important to take the time to plan the effort. Our construction design experts are here to help you with this immensely important process. Together, we can develop the best plan for accommodating all of your needs and achieving all of your unique goals.
First, our professionals will inspect the current layout of your property to determine the best and most appropriate area to expand your home. We can then provide you with advice about the what can be accomplished on estimated budgets. With our help during the design phase, you can feel confident knowing that your home addition project will be a resounding success.
Room Addition Construction Experts
Because our professionals are adept at all phases of general construction and contracting work, we have the knowledge, skill, experience, and ability necessary to build your entire home addition for you. As such, there is no need for you to hire multiple contractors for the task. From design to completion, our team will constantly stay attuned to your inputs ensure that your vision for your new living spaces becomes a reality.
Your new home addition can function as another bedroom, bathroom, kitchen, entertainment room, sunroom or general living space. Its exterior will connect seamlessly with the rest of your property. It will add substantial value and enjoyment to your property for decades to come.
If you are interested in our room addition building services, please call 413-230-9160 or complete our online request form.
Recent Articles
How to Plan a Successful Kitchen Remodeling Project for Your Hatfield Home - Whenever you decide to conduct a major home improvement project, the hardest and most important part of the effort is the planning stage. Far too often, people fail to conduct effective planning which can lead to frustration and delays throughout the actual remodeling steps. One of the best ways to develop your kitchen remodeling plan is to work hand-in-hand with … Read More
Major Changes to Consider When Investing in Bathroom Remodeling in Northampton - The bathroom is a highly functional living space. You and your family rely on the area each and every day to get ready in the morning. At the same time, your bathroom is a place where you can relax in comfort on the weekend. As such, when you customize this space during a bathroom remodeling project, you can vastly improve how you and your family use and enjoy your home … Read More