Construction Experts Adept at Framing Services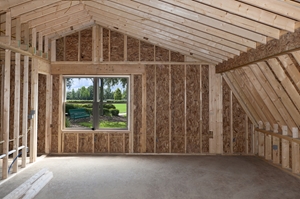 At A & S Building and Remodeling, Inc., our construction contractors can help you build a property customize designed to your needs and goals. One of the most important portions of any home construction project is the framing stage. At this point, the layout of the property is defined and structured. As such, it is vitally important to hire a professional builder who is adept at framing in the Hatfield area whenever you are constructing a home, garage, addition, or outbuilding.
When you hire our house builders and remodeling contractors, you can rest assured knowing that you chose the best team for the job. Each of our team members is professionally trained and is held to the highest standards. We are humbled by the fact that you are considering trusting us with the framing effort. We will honor your trust by treating our services as if we were constructing our own property. In this way, our team can guarantee the best possible and longest lasting results.
Call A & S Building and Remodeling, Inc., if you are planning to construct a new property in Hatfield or the surrounding area. Our polite staff is ready to take your call and to assist you in any way that we can. Our framing experts can answer any questions that you may have about your prospective project or our exceptionally performed services. We can schedule your appointment today.
Expertly Constructed Interior Framing
When you are constructing a new property, it is important to hire a professional builder with the knowledge, skill, and ability necessary to complete the most intricate and extensive framing tasks. In order for your interior living spaces to be as accommodating as possible, there must be unique and well constructed framing throughout your property. Our highly skilled experts are adept at all of the following difficult framing tasks:
Corners
Exterior Wall Studs
Interior Partitions
Lintels and Headers
Wall Sections
And More
Roof Framing Services
The framing of your roofing system is vitally important because it will ensure that your roof functions properly throughout its service life. Your roof framing must have an adequate slope in order for water to effectively flow of its surface.
At A & S Building and Remodeling, Inc., our general contractors have a great deal of experience building roof framing in North Hatfield and the surrounding areas. With our assistance, your roofing system will always function in the best possible manner, protecting and beautifying your home or business for the long term. You and your family are guaranteed to be completely satisfied with the results.
If you would like an estimate for your framing project, please call 413-230-9160 or complete our online request form.
Recent Articles
How to Plan a Successful Kitchen Remodeling Project for Your Hatfield Home - Whenever you decide to conduct a major home improvement project, the hardest and most important part of the effort is the planning stage. Far too often, people fail to conduct effective planning which can lead to frustration and delays throughout the actual remodeling steps. One of the best ways to develop your kitchen remodeling plan is to work hand-in-hand with … Read More
Major Changes to Consider When Investing in Bathroom Remodeling in Northampton - The bathroom is a highly functional living space. You and your family rely on the area each and every day to get ready in the morning. At the same time, your bathroom is a place where you can relax in comfort on the weekend. As such, when you customize this space during a bathroom remodeling project, you can vastly improve how you and your family use and enjoy your home … Read More