Garage Construction & Remodeling Services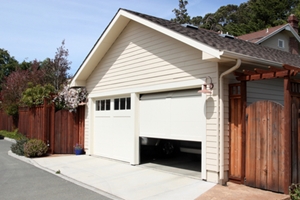 A well designed garage can be put to any unique use that you may need. Obviously, it is the perfect area to park your car during the evening to protect it from the elements. Your garage can be used for added storage and work space. Better yet, your garage can be turned into added living space through a remodeling project. At A & S Building and Remodeling, Inc., our North Hatfield garage construction and remodeling contractors are here to help you achieve all of your goals.
Our professionals are humbled by the fact that so many local residents and businesses have trusted us with their construction and property improvement projects over the years. When you hire us to construct or remodel a garage for you, we promise to bring our dedication to excellence to task for you in order to provide you with the highest quality results possible. Your complete and total satisfaction will be our highest priority.
If you are planning to construct or remodel a garage in Hatfield or the surrounding areas, call A & S Building and Remodeling, Inc., today. Our polite and knowledgeable staff would be happy to take your call and to answer any questions that you may have about the effort. We can schedule your consultation today.
Garage Construction Customized to You
If you want to construct a new garage or add onto an existing one, our highly skilled garage builders are here to help. Because we are adept at all forms of general contracting, our team has the ability to design and build a garage from the ground up.
When you hire our team for your garage building project, we will customize our efforts to your unique needs and goals. As such, we can create the perfect storage area, studio, or work space for you. After our efforts, your garage will be able to accommodate every way that you want to use the new space.
Garage Remodeling Adds Living Space to Your Property
If you are not putting your garage to its best use, you should consider remodeling the area. When you decide to remodel your garage, there is no limit to the possibilities. Again, the area can easily be transformed into a studio or workshop. It can also be turned into an entertainment area, game room, or even a standalone apartment.
No matter what your goals are during your garage remodeling project, our home remodeling professionals can achieve them for you. After the effort, you will have effectively added living space to your property. You are guaranteed to be completely satisfied with the results.
If you would like an estimate for our garage construction or remodeling services, please call 413-230-9160 or complete our online request form.
Recent Articles
How to Plan a Successful Kitchen Remodeling Project for Your Hatfield Home - Whenever you decide to conduct a major home improvement project, the hardest and most important part of the effort is the planning stage. Far too often, people fail to conduct effective planning which can lead to frustration and delays throughout the actual remodeling steps. One of the best ways to develop your kitchen remodeling plan is to work hand-in-hand with … Read More
Major Changes to Consider When Investing in Bathroom Remodeling in Northampton - The bathroom is a highly functional living space. You and your family rely on the area each and every day to get ready in the morning. At the same time, your bathroom is a place where you can relax in comfort on the weekend. As such, when you customize this space during a bathroom remodeling project, you can vastly improve how you and your family use and enjoy your home … Read More