The Deerfield Remodeling Contractors You Can Trust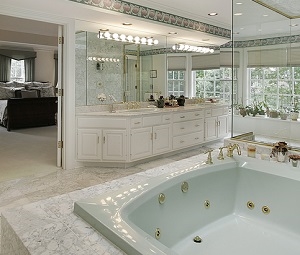 Whenever you are planning a remodeling or construction project, the first thing you need to do is to pick the best contractor for the job. At A & S Building and Remodeling, Inc., our Deerfield remodeling contractors would be honored to assist you with the effort. We proudly serve both commercial and residential property owners. Our professionals are skilled at both interior and exterior services.
The one constant in everything that we do is our goal to achieve complete and total customer satisfaction. We are honored by the fact that you are considering hiring us for your property improvement project. We promise to honor your trust by treating our services as if we are performing them on our own properties. In this way, we can guarantee the best possible results.
Call A & S Building and Remodeling, Inc., today if you are planning a remodeling or construction project in Deerfield. Our polite staff is here to help you get this project off the ground. We would be happy to answer any questions that you may have about our skills and services. Our team of experienced remodeling contractors can schedule your appointment today.
Kitchen Remodeling Services in Deerfield
By far, the most rewarding property improvement project that you can conduct is a kitchen renovation. You and your family spend some of your most joyous moments together in this living space. Your kitchen is where your family gathers after a long day at work and school to share the events of the day. It is where you entertain guests and prepare holiday meals.
During your kitchen remodeling project, you can make changes to the living space that enhance each and every one of these moments. Our Deerfield remodeling contractors can help you make the absolute most out of the effort. You are guaranteed to be pleased with the results for years to come.
Bathroom Remodeling Services in Deerfield
At A & S Building and Remodeling, Inc., our Deerfield bathroom remodeling contractors can help you vastly improve your bathrooms. Whether you need to construct a double sink for a shared bathroom or if you want to make your master bath more comfortable, our team is ready to help you achieve all of your goals. Here are just a few of the exceptional services that we provide:
Bathroom flooring
Bathroom vanities
Bathroom countertops
Bathroom fixtures
Bathroom lighting
Bathroom cabinets
And More
Addition and New Home Construction in Deerfield
No construction project is too large and difficult for our Deerfield general contractors. We can assist you through both the design and build phase of your room addition or new home construction project. With our help, these new living spaces will be completely customized to you and your family. You will absolutely love the results of our efforts well into the future.
If you are looking for a professional Deerfield remodeling contractor for kitchen or bathroom remodeling services, please call A & S Building and Remodeling, Inc. at 413-230-9160 or complete our online request form.