Your Trusted Construction and Remodeling Contractors
At A & S Building and Remodeling, Inc., our North Hatfield construction and remodeling contractors are proud to help local families and businesses with all of their property improvement projects. We believe that every family should have a home that is custom designed to their unique needs. Likewise, every commercial property should facilitate the way that the business operates. With our assistance, you can dramatically improve every aspect of your home or business.
Our staff is comprised of highly skilled and professionally licensed remodeling contractors, who are adept at both interior and exterior services. We specialize in kitchen and bathroom remodeling efforts as well as installing and repairing siding, roofing, windows, and doors. Our construction team can design and build additions, garages, sheds, and custom homes. The one constant in everything that we do is our goal to achieve complete and total customer satisfaction.
Call A & S Building and Remodeling, Inc., today if you are planning a construction or remodeling project in Hatfield, MA or the surrounding area. Our knowledgeable and polite staff would be happy to assist you in any way that we can and to answer any questions that you may have. We can schedule your appointment today.

Exterior Remodeling Experts
In order for you and your family to enjoy your home to the utmost, the exterior of your property has to be well designed and maintained. Whenever you are planning an exterior remodeling project, you can feel confident knowing that our team can provide for all of your needs. We have an immense amount of experience installing and repairing roofing and siding. Our professionals can construct decks, porches, sheds, and patios. With our help, you can beautify and improve your residence from every vantage point.
Installing Doors & Windows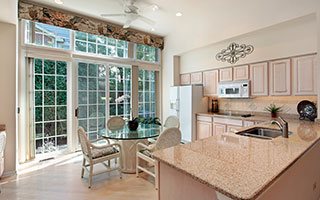 Installing new windows and doors on your property can have a dramatic impact on the ways that you and your family use and enjoy your home. A beautiful new entry door will enhance the beauty of your property and promote the first impressions that your friends and guests form about your residence. Visible from both the interior and exterior of your home, new windows can redefine the aesthetic of every area of your property. New windows and doors can also be used to save money on a regular basis by reducing the amount of energy you use within your residence.

Kitchen Remodeling
At A & S Building and Remodeling, Inc., our professionals are always excited to help a local family with a kitchen remodeling project. Your kitchen is the heart of your home. It is where you and your family form some of your most joyous memories. Our team would be honored to help you improve each of these moments by customizing your kitchen to your specific needs. We can install new flooring, countertops, and cabinets for you as well as completely change the layout of your kitchen. With our help, your dream kitchen will become a reality.
Bathroom Remodeling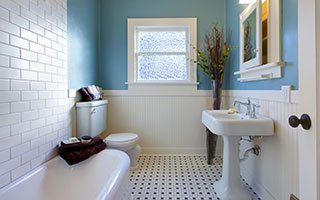 Remodeling your bathrooms improves the ways in which you and your family get ready for the day and relax on the weekends. Our team can assist you with your bathroom remodeling project, working our hardest to ensure that you achieve all of your goals. From new flooring to customized fixtures, our bathroom remodeling experts handle it all.
Why Choose A & S Building and Remodeling
Our Hatfield remodeling contractors understand the importance of your home or business. As such, we are humbled by the fact that so many property owners have trusted us over the years with their construction and remodeling projects. In everything that we do, our team strives to honor the trust of all of our customers by treating our services as if we are performing them on our own properties.
When you hire our team for your next project, we will bring this dedication to excellence to task for you. Through the high quality results that we achieve, our professionals seek to convey the fact that you can trust us with all your present and future construction and remodeling needs.
Recent Articles
How to Plan a Successful Kitchen Remodeling Project for Your Hatfield Home - Whenever you decide to conduct a major home improvement project, the hardest and most important part of the effort is the planning stage. Far too often, people fail to conduct effective planning which can lead to frustration and delays throughout the actual remodeling steps. One of the best ways to develop your kitchen remodeling plan is to work hand-in-hand with … Read More
Major Changes to Consider When Investing in Bathroom Remodeling in Northampton - The bathroom is a highly functional living space. You and your family rely on the area each and every day to get ready in the morning. At the same time, your bathroom is a place where you can relax in comfort on the weekend. As such, when you customize this space during a bathroom remodeling project, you can vastly improve how you and your family use and enjoy your home … Read More
We Do It All! Including These Services:
If you are looking for an expert remodeling contractor then please call 413-230-9160 or complete our online request form.