How to Plan a Successful Kitchen Remodeling Project for Your Hatfield Home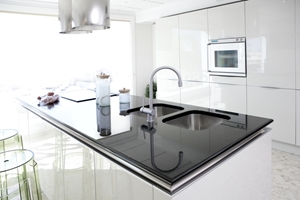 Whenever you decide to conduct a major home improvement project, the hardest and most important part of the effort is the planning stage. Far too often, people fail to conduct effective planning which can lead to frustration and delays throughout the actual remodeling steps. One of the best ways to develop your Hatfield kitchen remodeling plan is to work hand-in-hand with a professionally licensed expert.
At A & S Building and Remodeling, Inc., our Hatfield kitchen remodeling contractors would be honored to assist you with the entire effort. Our professionals have the knowledge, skill, and experience necessary to make your home improvement project a resounding success.
Call us today if you a planning a kitchen remodeling project for your Hatfield home. Our remodeling contractors have come up with the following helpful tips to get your project off the ground. We would be happy to discuss your goals with you and to tell you as to how we can accomplish them. We can schedule your consultation today.
Analyze the Living Space
The first thing that you should do when you begin planning your kitchen remodeling project is to analyze the space available to you. If you are happy with the current layout of your kitchen, you can then focus solely on the material changes that you want to make. If, however, your kitchen is cramped and poorly designed, you will have to decide how you want to rearrange the area.
Focus on How You Use the Area
Every kitchen space is different, and every family uses their kitchen in unique ways. Whenever your are conducting a remodeling project, it is important to customize your living spaces to the specific ways that you use your property.
Our highly skilled kitchen design experts can help ensure that you make changes that accommodate all of your needs. We can help you develop a living space that facilitates all of your cooking and cleaning tasks while providing places for you and your family to eat and gather in the area.
Prioritize Your Goals Along a Budget Range
In order to make the most out of your remodeling effort, you need to make substantial changes to the room. However, attempting to do too much can be even worse than being conservative. A good way to determine which ideas to pull the trigger on is to develop a budget range while prioritizing your unique kitchen remodeling ideas and goals.
When you consult with our experts, we can provide you with the advice and information that you need in order to choose the best changes to make while keeping your budget in mind. In this way, we can ensure that there are no major setbacks or surprises during your kitchen renovation project. In the end with our assistance, your dream kitchen will become a reality.
If you need to hire a professionally licensed kitchen remodeling contractor in Hatfield, call A & S Building and Remodeling, Inc. today at 413-230-9160 or complete our online request form.